Having spent quite a few years using Microsoft Flight Simulator X on various laptops, I thought it was time to get a proper PC and controls.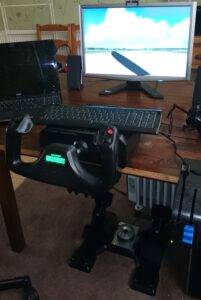 I've quickly realised that flying fully "manual", is a lot harder than it looks.
The guys at Angle of attack have created some great free instructional videos, which they call "Aviator 90".  Have a look here.